Dean's Message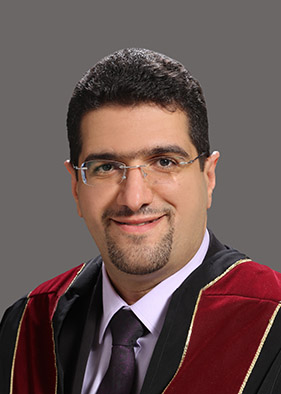 The Deanship of Graduate Studies and Scientific Research was found at the begiing of 2008 in the Middle East University.
Duties and responsibilities were identified according to the instructions of accreditation rules for graduate study programs approved by the Accreditation Council of Higher Education.
On the top of its priorities is to improve the efficiency and competency of graduate studies' programs provided by different colleges, and upgrade the level of scientific research conducted by both faculty members and students, in order to enhance the positioning of the university in excellence, thereafter improving its competing status in education industry on local, regional, and international levels. Within this context, the deanship set a clear strategy for its long term objectives, reflected in work plans in agreement with its vision, mission and essential values, through the optimal use of available financial and human resources.
In addition, the deanship is responsible of sending the top students of the university and others to study doctorate degree in top ranked universities around the world.
Dean of International Programmes
Dr. Hesham Abusaimeh